WordBoard Keyboard
Custom snippets with a keypress
4.9, 1.2k Ratings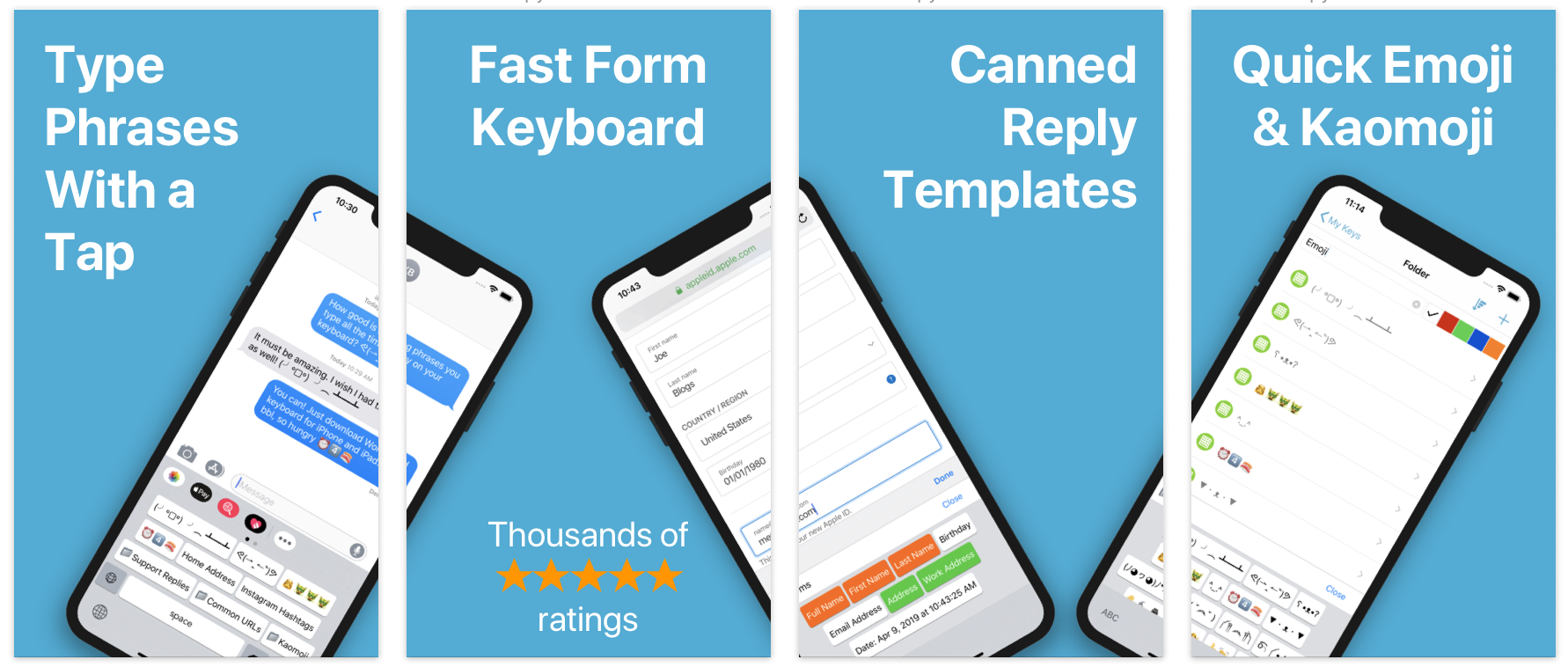 Hate typing the same thing over and over, one key at a time? Personalize and pre-program your keyboard with WordBoard.
Great for:
Canned support replies
Fast form completion
Addresses
Phone numbers
Email addresses
... or anything you type regularly
WordBoard is a universal app, so works equally well on iPhone, iPod Touch and iPad. It's one of the only 5 star rated keyboards on the iOS store.
What the press is saying:
Apple - Best New App
TechCrunch - useful for those who run their businesses from their mobile phones.
What customers are saying:
A GREAT Timesaver!
I've been using WordBoard for the past couple of months, and I'm delighted with it! I have "custom" buttons for all the information I use on a regular basis: name, address, phone number, email address, some account settings; when I'm filling out an online form virtually all the data I need is available to be accessed in a split second. And not only does it save time - it ensures accuracy. I don't have to worry that I might have entered incorrect information; it's pre-loaded, and I don't have to watch the character display to make sure that I don't screw up! It's a WONDERFUL program - EVERYBODY should use WORDBOARD!
So useful!
Saves me hours each day with email templates.
Fantastic
Exactly what I needed, I didn't want to give up the stock keyboard and this compliments it perfectly. I'm using it to reply to support emails using a bunch of templates I used to have to copy and paste.